$

7.00
Fight Like a Girl Iron-on Patch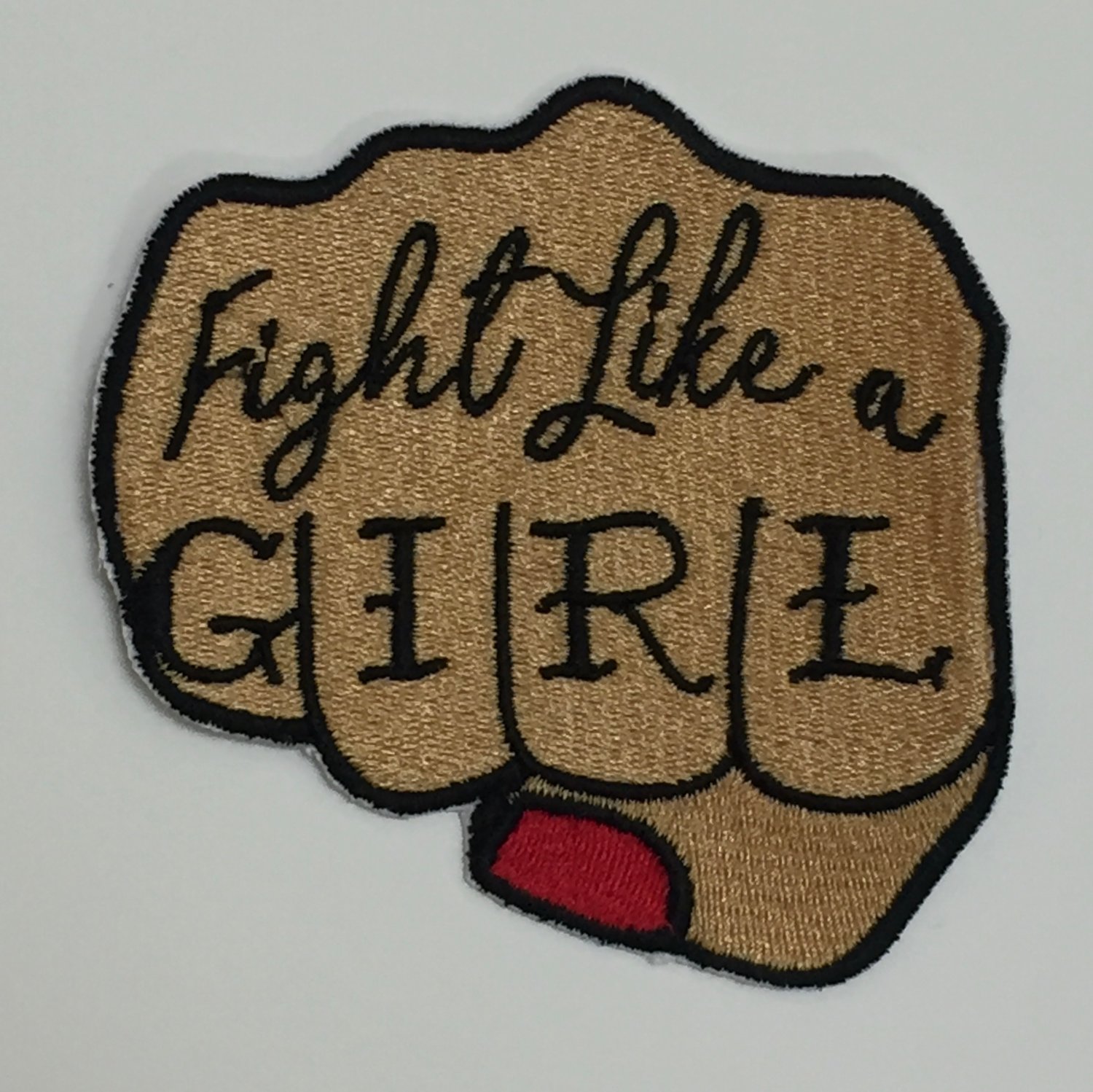 One of my all time favourite quotes is "A woman's greatest asset is being a woman." from The Princessa; Machiavelli for Women, by Harriet Rubin. Women are strong and capable of anything and we don't have to act like a man to get things done.
Size: 3 1/2" x 3 3/8"
For best results, use an iron with high heat and plenty of steam. Press the patch for several seconds on both sides, if possible. For extra hold, I like to add a few well placed hand stitches.